Yossy is a green dinosaur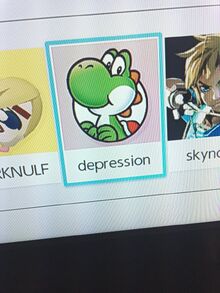 Features
Edit
Over 60 hours of content designed for all ages.
Realistic 3D graphics that give you the impression of actually being a green dinosaur.
An escape from the crippling depression that comes with living in a society rapidly approaching towards becoming a dystopian nightmare.
A host of Downloadable Content for you to spend your hard earned money on.
A fully playable Doom WAD with four new levels for you to blast your way through.
A fully featured and customized distribution of Linux with all text replaced with outdated memes from 2008.
Music by DavidChola2.
Ad blocker interference detected!
Wikia is a free-to-use site that makes money from advertising. We have a modified experience for viewers using ad blockers

Wikia is not accessible if you've made further modifications. Remove the custom ad blocker rule(s) and the page will load as expected.